The Team presents itself!
My name is Manfred Monnighoff, I was born in Germany but spend most of my life in Holland, Spain, Venezuela and various other countries in centre and south America. I became the founder of the Peace Villages Foundation Int. (1995), later founding board member and director of Aldeas de Paz in Venezuela (2001) and in the Dominican Republic (2015). For more than 22 years I am working in the area of youth care and community development in Venezuela and in the Dominican Republic.
Of my passion for cultural exchange and social work, I love to bring people from all over the world together, to promote peaceful coexistence and to stand up for social justice. For me the Volunteers and Staff, working for Aldeas de Paz, are the heart of the organization.
I enjoy the warm and cheerful attitude of the Dominicans and the gorgeous scenery of the country side. I love to spend my spare time with my daughter and friends enjoying sports, sailing or kite surfing.
To enjoy the country and the people and to return something significant to them is the most ingenious form of existence for me!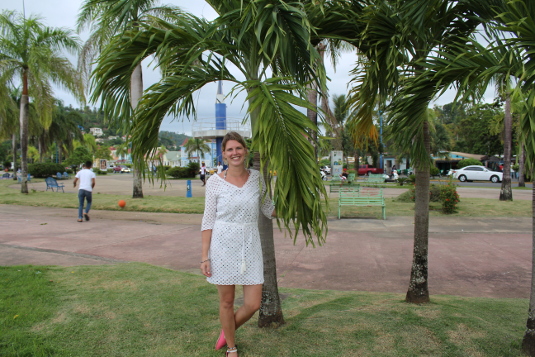 Hello my name is Yunior Rodriguez Medina I am 22 years old and grew up in Samana. I work for the Aldeas de Paz foundation as the coordinator at Mama Elba School. It is a school that works with children who have special needs.
Our vision is to accompany children along part of their lives to enable them to integrate into society. In our province does not exist any school or institution which takes care of children with special needs. This is the reason why part of my aim is to help these children to find their way into society and to enjoy a brighter future. In the school we consider the needs and requirement of each and every child. We concentrate on educating them, doing exercises and we let them choose on which domain they like to specialise in.
Another task of mine is helping the volunteers with any challenges they face in their new home, especially communication barriers.
For me it is a privilege to be part of this foundation and being able to help others I enjoy most.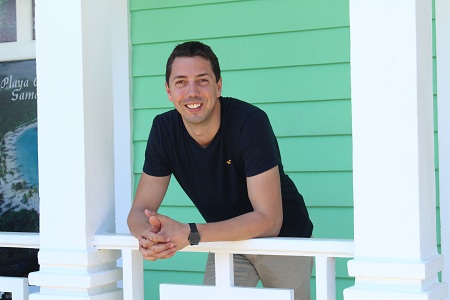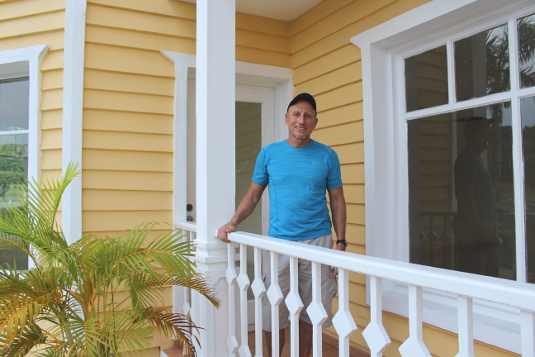 Hola! Hello! Hallo!
My name is Julia and I am from Germany. I have been working for Aldeas de Paz since June 2016 when I became founding board member. I am the coordinator for the volunteers and programs.
What I like most about the work is the diversity - every day is different and will bring new surprises. Working with volunteers is a pleasure for me, above all I did a volunteer service by myself in Ecuador.
In the Dominican Republic I appreciate most the friendly people, especially here in Samana. In addition the unlimited possibilities at work and in the free time are unique like the wonderful beaches around the town.
Come and enjoy your volunteer service with us!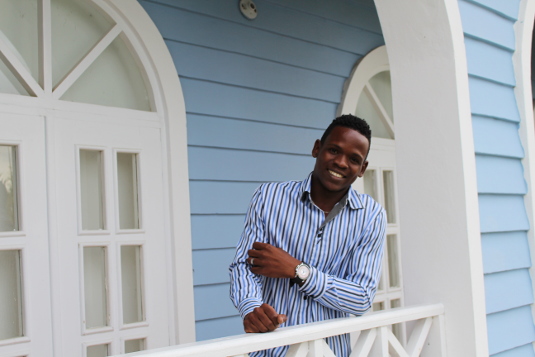 My name is Sebastian, I am the new coordinator for our social and cultural operations. I have been working for several years in the associative sector and I have developed a strong attachment to various NGO's, so I have chosen to put my experience at the service of a social & humanitarian organization. I firmly believe in the values of equity advocated by Aldeas de Paz, and I am strongly committed to promoting the vision of our organization. Thanks to my multicultural upbringing, I'm convinced that cultural exchange and mutual learning between our volunteers and the Dominican population are key factors to the success of our numerous projects. Through our cooperative work, we analyze the needs of the Dominicans, and elaborate efficient strategies to assist them. The various projects we develop with the local community in Samaná help us make meaningful progress and improve the life of vulnerable people. I was very happy to join this energetic team and help our organization support the ideal of a better life for the less fortunate. I'm very interested in expanding the positive change we encourage by working hand in hand with all our volunteers, our local staff and the Dominican population.